NGS-Based Microbial Identification
NGS-Based Microbial Identification
---
CD Genomics is devoted to offering a complete solution for microbial identification. Next-generation sequencing (NGS)-based microbial identification is the most comprehensive and accurate method for microbial identification. This service allows the identification of multiple microorganisms without the need for isolation and cultivation, and can characterize novel microbial strains.
Our Advantages: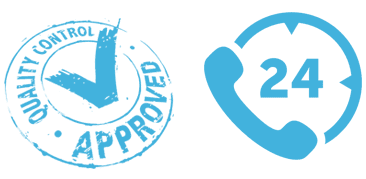 Tell Us About Your Project
We are dedicated to providing outstanding customer service, listening to customer requests and being reachable at all times.
Request a Quote
Introduction to our NGS-based microbial identification platform
We provide two powerful NGS services for microbial identification including 16S/18S/ITS sequencing and metagenomics sequencing. The NGS-based microbial identification via single genetic targets or whole-genome strategies allows for the taxonomic assignment of microbial species in complex microbial communities, evolutionary studies, network analysis, and correlation analysis.
16S/18S/ITS Sequencing is an accurate and efficient method for species-level bacterial, archaeal, and fungal identification. Greater resolution (strain-level resolution) may be achieved by sequencing and analyzing the full-length 16S/18S/ITS alleles based on long-read sequencing platforms such as PacBio SMRT sequencing and nanopore sequencing. 16S/18S/ITS sequencing has been considered the gold standard for profiling of microbial communities.

Metagenomics is the study of all microbial genomes in mixed communities, allowing the identification of bacteria, eukaryotes, viruses, and pathogens at strain-level resolution. As 16S/18S/ITS sequencing may not be sensitive enough for comprehensive microbiome studies, metagenomics enables researchers to detect the rare members of communities. Therefore, metagenomics is a more accurate and sensitive method for microbial identification.
Reference
Petrosino J F, Highlander S, Luna R A, et al. Metagenomic pyrosequencing and microbial identification. Clinical chemistry, 2009, 55(5): 856-866.
Copyright © 2009 - 2020 CD Genomics. All rights reserved. Terms of Use | Privacy Notice