Plasmid Identification - Full Length Plasmid Sequencing
Plasmid Identification - Full Length Plasmid Sequencing
---
Plasmid-mediated horizontal gene transfer is considered a major driving force for rapid bacterial adaptation and diversification. Identification of unknown or known plasmids was once difficult due to repeat regions. CD Genomics employs next generation sequencing (NGS) or long-read sequencing technology to accurately obtain all genomic knowledge of plasmid. Coupled with powerful bioinformatics algorithms and tools, we can help you identify antibiotic resistance genes (ARGs), mobile genetic elements and any other genes of interest.
Our Advantages:
Standardized laboratory methods and quality assurance processes.
Advanced genomics solutions and genome-based analysis.
Stand at the frontiers of microbial genomics and bioinformatics analyses.
Next-generation sequencing and long-read sequencing platforms.
Tell Us About Your Project
We are dedicated to providing outstanding customer service and being reachable at all times.
Request a Quote
Introduction to our plasmid identification service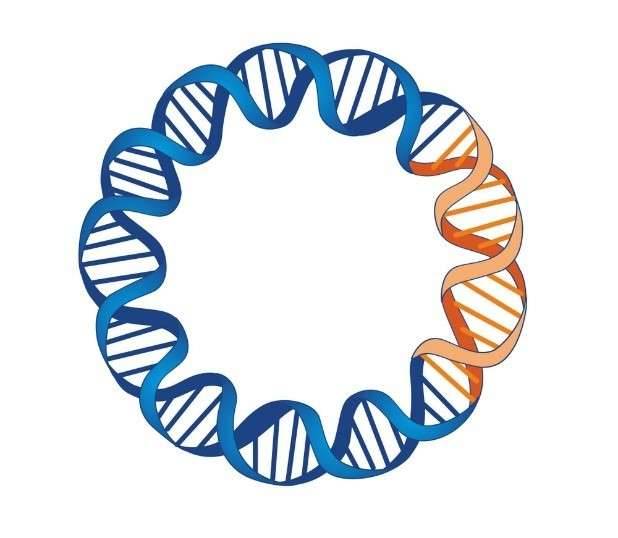 Plasmids are small and circular pieces of DNA presenting in bacteria (like Escherichia coli) and other organisms. It can replicate independently in host genome. Plasmids are important vehicles for microbial populations to adapt rapidly to environmental changes. Plasmid-mediated gene transfer is crucial in the dissemination of ARGs. Plasmids are transmissible between host cells, leading to the quick spread of their accessory genes within a bacterial community. The Food Safety Authority (EFSA or FDA) requires critical plasmid information in food or feed industry, mainly because of the transmission of antibiotic resistance traits. CD Genomics has developed a unique and sequencing-based platform to help researchers quickly identify and characterize plasmids.
NGS and long-read sequencing technologies offer a strong potential for plasmid identification, diversity, characterization and evolution studies. Based on Illumina HiSeq, PacBio or Oxford nanopore sequencing platforms, we are dedicated to offer full-length plasmid sequencing service, to detect and identify plasmids. Long-read sequencing can span complex repetitive regions to ensure complete and accurate sequence data. We help you discover mobile genetic elements, screen ARGs, annotate other accessory genes. Good annotation of plasmid genomes is necessary to maximize the value of the rapidly increasing volume of bacterial strains. These information are key when determining food safety & quality and controlling for antimicrobial resistance.
Plasmid identification workflow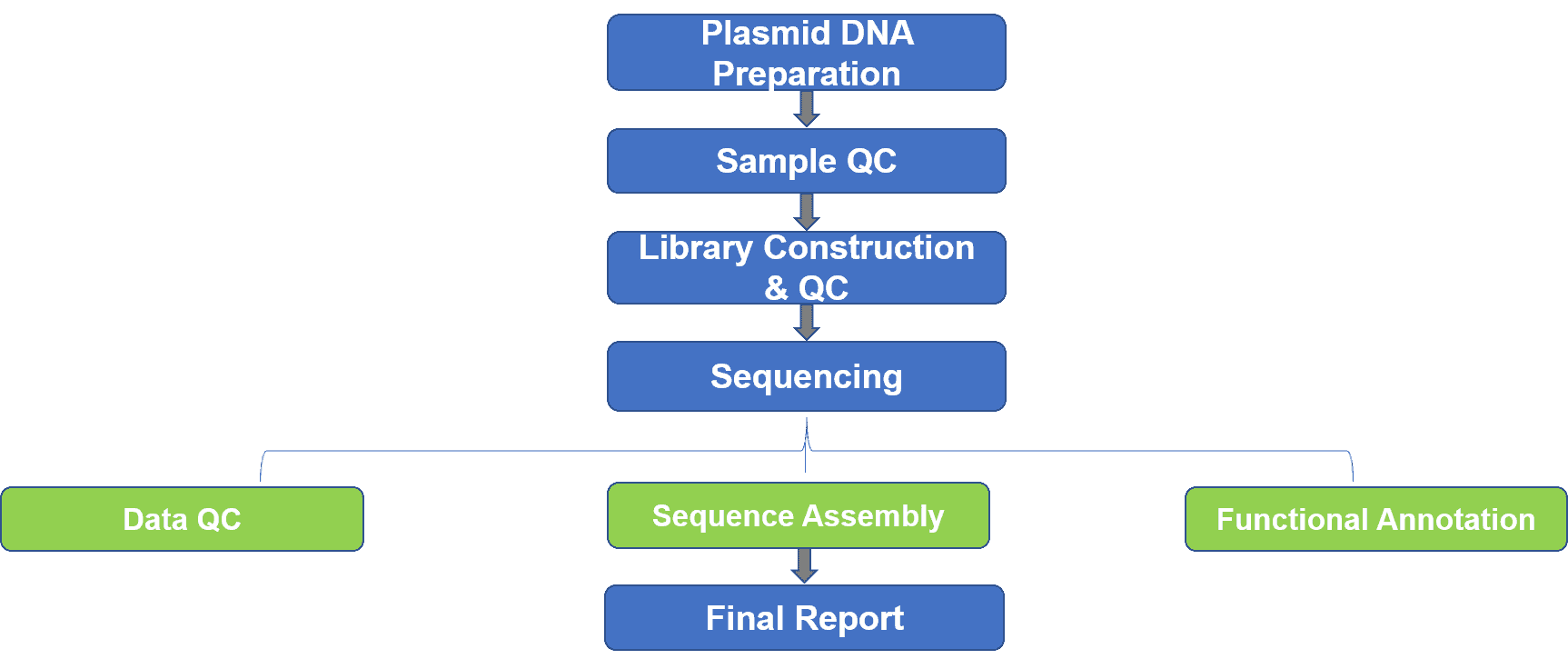 Bioinformatics Analysis
Our bioinformatics analysis includes data quality control, genome assembly, functional annotation and comparative genomic analysis, which is flexible to your needs. Please feel free to contact us to discuss your project.
Bioinformatics Analysis
Details
Data QC
Data resource: Illumina (PE 75/250, 100X) or PacBio (4 Kb library, 100X)
Read quality assessment, trimming and filtering
Sequence assembly
De novo assembly and outcome evaluation
Functional Annotation
NCBI GenBank, SwissProt, ARDB (Antibiotic Resistance Genes Database), COMBREX, Snapgene, PlasMapper, etc.
Sample requirement
DNA amount ≥ 1 ng, concentration > 20 ng, no degradation or host genome contamination.
Sampling kits: we provide a range of microbial sampling kits for clients, including MicroCollect™ oral sample microbial collection products and MicroCollect™ stool sample collection products.
Deliverables: Raw sequencing data, assembled and annotated sequences, quality-control dashboard, and the customized bioinformatics report.
Reference
Thomas C M, Thomson N R, Cerdeno-Tarraga A M, et al. Annotation of plasmid genes. Plasmid, 2017, 91: 61-67.
* For Research Use Only. Not for use in diagnostic procedures or other clinical purposes.
Copyright © 2023 CD Genomics. All rights reserved. Terms of Use | Privacy Notice