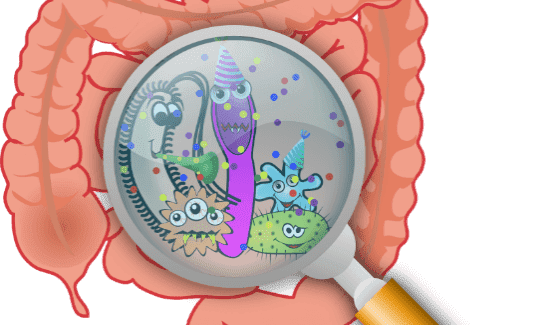 The Importance of Gut Microbiome
Intestinal microbiome is a complex microbial community coexisted in the intestine of animals, and they are like an organ with various physiological functions such as metabolism, immunity and endocrine. Beneficial microorganisms are essential for proper bowel function, for example, helping to absorb water, synthesize vitamins, eliminate harmful substances and avoid the invasion of pathogenic bacteria. On the contrary, excessive harmful microorganisms will lead to the invasion of pathogens, changes in intestinal peristalsis, production of harmful substances and poor excretion. Several studies pointed out that intestinal microbial disorders are associated with diseases such as obesity, cardiovascular disease, diabetes and so on.
Request a Quote
Accelerate Research and Practice in Gut Microbiome
Based on our next-generation sequencing (NGS), PacBio SMRT sequencing, and Nanopore sequencing platforms, we have tested and analyzed various intestinal microbiome samples. We can help you identify the microorganisms presented in the gut, their relative abundance, and evolutionary relationships. We also study the correlation between intestinal microbes and human health, the function of intestinal microorganisms from gene level can also be studied, all of which are of great importance for scientific research, the development of supplements and therapies.
The Main Research Direction of Gut Microbiome
Exploring the differences in microbial composition and content between the disease group and the healthy group to search for disease-related markers
Studying and comparing the differences of intestinal flora structure between individuals at different intervention stages
Studying changes in intestinal flora of same individual at different developmental stages
Studying the changes in intestinal flora during the development of a certain disease, so as to search for biomarkers
What Can We Do?
1. Identification of intestinal microorganisms
2. Quantitation of intestinal microorganisms
3. Studying the evolution and function of microorganisms, and the relationship between microorganisms and diseases
Note: Our services are for research use only, not for disease diagnosis and treatment.

Detectable Objects
Human and animal feces or intestinal contents. Our successful cases involve gut microbiome samples from human, mouse, rat, monkey, chicken, sheep, fish, horse, donkey, panda, pangolin and other animals.
Detectable Microorganisms
Bacteria, fungi, actinomycetes, etc.
Technical Platforms
We are equipped with Illumina Hiseq/Miseq, Ion PGM, PacBio SMRT systems, Nanopore systems, PCR-DGGE (PCR-denaturing gradient gel electrophoresis), real-time qPCR, Clone library, and other detection platforms.
Workflow

Figure 1. High-throughput sequencing analysis process

Figure 2. PCR-DGGE analysis process
Bioinformatics Analysis
| Basic Analysis | Routine Analysis (According to Customer Requirements) | Advanced Data Analysis |
| --- | --- | --- |
| Sequence Filtering and Trimming | Heatmap | Phylogenetic Tree |
| Sequence Length Distribution | VENN | LDA-Effect Size (LEfSe) |
| OTU Clustering and Species Annotation | Principal Components Analysis (PCA) | Network Analysis |
| Diversity Index | Microbial Community Structure Analysis | Correlation Analysis |
| Shannon-Wiener Curve | α Diversity Index Analysis | |
| Rank-Abundance Curve | Matastats Analysis | |
| Rarefraction Curve | Weighted Unifrac test | |
| Multiple Contrast | CCA/RDA Analysis | |
| Heatmap | | |
| Principal Components Analysis (PCA) | | |

Customer Support & Price Inquiry