The importance of microbial diversity analysis in extreme environments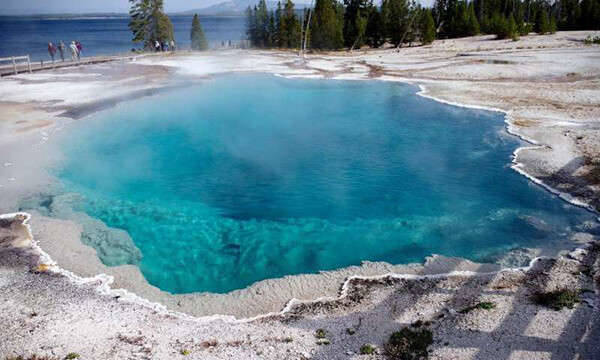 The extreme environment such as volcanoes, glaciers, and deep seas, is an indispensable part of the natural environment. Its condition is too harsh for human, plants, and animals to exist. However, there is probably a large number of microorganisms living in such places, which are called extremophiles. These microorganisms represent the limits to adapt to the environment and are treasures of biological genetics and functional diversity. They not only play an important role in the origin and evolution of life, but also have great applications in studying specialized genotypes, physiological mechanisms and metabolites, revealing the mechanism of these microorganisms to colonize hostile ecosystems. The enzymes isolated from them are currently being exploited for their commercial interest and industrial applications. At present, extreme microbes have become a hot field of international research.
Request a Quote
What can we do?
1. Identification of extremophiles
2. Quantitation of extremophiles
3. Studying the evolution and function of extremophiles, and the relationship between microorganisms and the environment
Note: Our service is for research use only, and not for therapeutic or diagnostic use.
Detectable Objects
Bacteria, eukaryotes, archaebacteria.
Detection Methods
Next-generation sequencing, third-generation sequencing, PCR denaturing gradient gel analysis (PCR-DGGE), real-time PCR
Technical Platforms
Illumina HiSeq/MiSeq, Ion PGM, PacBio sequencing, Nanopore sequencing, PCR-DGGE, Real-time qPCR, clone library etc.
Workflow

Figure 1. High-throughput sequencing analysis process

Figure 2. PCR-DGGE analysis process
Bioinformatics Analysis
| Basic Analysis | Routine Analysis (According to Customer Requirements) | Advanced Data Analysis |
| --- | --- | --- |
| Sequence Filtering and Trimming | Heatmap | Phylogenetic Tree |
| Sequence Length Distribution | VENN | LDA-Effect Size (LEfSe) |
| OTU Clustering and Species Annotation | Principal Components Analysis (PCA) | Network Analysis |
| Diversity Index | Microbial Community Structure Analysis | Correlation Analysis |
| Shannon-Wiener Curve | α Diversity Index Analysis | |
| Rank-Abundance Curve | Matastats Analysis | |
| Rarefraction Curve | Weighted Unifrac test | |
| Multiple Contrast | CCA/RDA Analysis | |
| Heatmap | | |
| Principal Components Analysis (PCA) | | |

Customer Support & Price Inquiry