Yeast Colony Sequencing
---
The yeast Saccharomyces cerevisiae is extensively used in bio-industries for the synthesis of non-natural chemicals, like therapeutic glycoproteins. We offer yeast colony sequencing to streamline your yeast genetics projects, whether it is yeast colony screening or yeast genetic modification experiments. Just simply sending us yeast colonies, without the need for DNA preparation or PCR amplification, we will handle the rest steps, ensuring the delivery of highest-quality sequencing data and analysis report.
Our Advantages:
You simply submit yeast colony samples, primers/target, and PCR conditions.
Automated workflow and fast turnaround times.
PCR amplification directly from your yeast colonies without the need for microbial isolation.
Delivery of robust PCR and sequencing results, and data analysis report.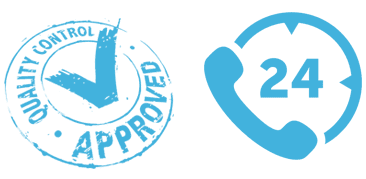 Tell Us About Your Project
We are dedicated to providing outstanding customer service and being reachable at all times.
Request a Quote
Introduction to our yeast colony sequencing platform
We offer rapid and reliable yeast colony sequencing service for researchers.  The quality of the engineered yeast strains is guaranteed through a rigorous validation process in bio-industries or laboratories. Our yeast colony sequencing platform can directly amplify genes of interest from yeast colonies including strains with N-glycosylation modifications, without the need for DNA preparation step. You can supply the primers or tell us the targets, and we are responsible for the design, synthesis, and validation of the primers. PCR product is observed and tested by agarose gel electrophoresis. Qualified PCR product is subsequently sequenced in both directions.
S. cerevisiae has been engineered into "living foundries" for high-value chemical production like therapeutic proteins as it is easy to culture, safe for humans, and are powerful tools for genome modification. The effectiveness of this process relies on the number of modified strains, and inappropriate genetic engineering that introduces new metabolism pathways can cause undesired phenotypic alterations. Therefore, our yeast colony sequencing, not limiting to S. cerevisiae, can be used in a wide range of bio-industries, pharmaceutical industries, and research laboratories for screening yeast colony and fast-tracking yeast genetic medication experiments.
Project Workflow

Sample requirement
150 µl of overnight culture provided in a microtube or 96-well plate.
Send us your yeast colonies on agar plates or liquid cultures.
Please send us forward and reverse primers or let us know the target for customized primers.
Please ensure samples are well-sealed and packaged during transport.
Please let us know which antibiotic you have used in our processes.
Deliverables: Raw sequencing data (FASTQ), quality-control dashboard, q-PCR data, gel electrophoretogram, and your designated analysis report.
References
Liu L, Dalal C K, Heineike BM, et al. High throughput gene expression profiling of yeast colonies with microgel-culture Drop-seq. Lab on a Chip, 2019, 19(10): 1838-1849.
Bonnet C, Rigaud C, Chanteclaire E, et al. PCR on yeast colonies: an improved method for glyco-engineered Saccharomyces cerevisiae. BMC research notes, 2013, 6(1): 201.
* For Research Use Only. Not for use in diagnostic procedures.
Copyright © 2009 - 2021 CD Genomics. All rights reserved. Terms of Use | Privacy Notice