Introduction to Our Metagenomics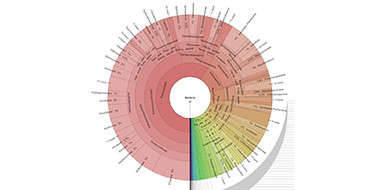 Our excellent platform enables an in-depth and veritable analysis of complex microbial communities based on next-generation sequencing (NGS) and and long-read sequencing (PacBio SMRT and Nanopore instruments). While NGS can achieve high base coverage and accuracy by continuously updating the sequencing reagents and algorithm and tools, PacBio SMRT sequencing and Nanopore sequencing can generates long and accurate reads which overcome many previous technical bottlenecks for NGS, such as repetitive DNA-related assembly difficulties. Based on our metagenomics analysis platform, we perform 16S metagenomics, metagenomic shotgun sequencing, long-read metagenomic sequencing, and viral metagenomics, allowing the research of entire communities of microorganisms without cultivation. In addition to sequence-based metagenomics, we also provide functional metagenomics to identify genes coding for carbohydrate-active enzyme, resistance genes, disease-causing genes, etc.
Metagenomics can detect soil, faeces, intestine tract, oral cavity, skin, and other samples. It can be used for microflora analysis, microbial genetic diversity analysis, disease research, biotechnological and pharmaceutical applications, etc. Metagenomics is also used to compare differentially expressed genes with different functional pathways in different environments. It reveals the adaptive mechanism of microorganisms under different environmental stress, and explores the interaction of them.