PCR-based Microbial Antibiotic Resistance Gene Analysis
PCR-based Microbial Antibiotic Resistance Gene Analysis
---
A major threat to human health that is probable to distribute within communities is perceived as antibiotic resistance. It is accountable for rising mortality rates and poses a massive challenge to the health system. For active surveillance and infection control, genetic classification of these processes of resistance is important. The appearance and qualities of specific β-lactamases perform a crucial part in the selection of suitable antibiotic therapy, as these antibiotics are often chosen to control and treat infectious diseases.
Our Advantages
Detailed description of applicable target genes for β-lactamase
Identification and discrimination between AmpC β-lactamases
supplement phenotypic technique for identifying multidrug-resistant microbes
Solutions for efficient surveillance and epidemiological monitoring, and antibiotic management systems
Solutions for infectious disease management and prevention-selection of suitable antibiotic treatment
Tell Us About Your Project
We are dedicated to providing outstanding customer service and being reachable at all times.
Request a Quote
Introduction to Our PCR-based Microbial Antibiotic Resistance Gene Analysis Platform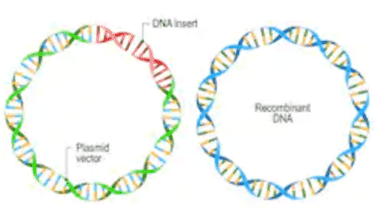 With diverse implementations such as gene expression analysis, real-time PCR (qPCR) assays have become the instrument of preference for the fast and sensitive identification and quantification of nucleic acid in various biological specimens. For quantitative analysis of gene copy number (gene dosage) in reshaped cell lines or the appearance of mutant genes, qPCR assays are commonly seen in research laboratories. qPCR assays can be utilized in combination with reverse transcription PCR (RT-PCR) to accurately quantify modifications in gene expression such as an increase or decrease in expression in relation to changing environmental circumstances or drug treatment, by evaluating shifts in the level of cellular mRNA.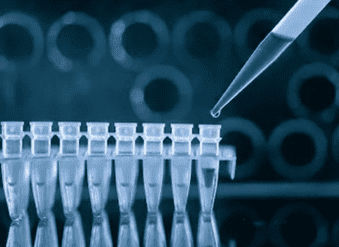 qPCR is an effective genotyping and gene expression assessment method. As of now, qPCR tests with an expanding and increasing list of targets from a greater sample size, all with more technical replicates, are becoming more and more intricate. In order to manage the transmission of bacteria, identifying resistance systems is vital and can enable identifying the best therapeutic solutions for patients. In identifying these processes, nucleic acid tests complement standard culture susceptibility testing. CD Genomics utilizes qPCR, including the extraction of DNA from bacterial cells, genetic material amplification, and successive identification using qPCR methods, for microbial antibiotic resistance gene analysis.
PCR-based Microbial Antibiotic Resistance Gene Analysis Workflow

Bioinformatics Analysis
Our bioinformatics analysis services are flexible to your specific projects.
| ANALYSIS CONTENTS | DETAILS |
| --- | --- |
| Multiplex Real-time PCR | Identification of β-lactamase genes |
| β-Lactamase | Identifies 9 distinct families of carbapenemases, ESBLs and plasmid-mediated ampC genes |
| ampC | Aims 6 plasmid-mediated genes of ampC resistance and can distinguish resistance of plasmid-mediated ampC β-lactamase from chromosomal resistance |
| Sequence alignment | Filtering and trimming of raw data, coverage of sequencing, sequence alignment, and genome assembly |
| Genome annotation | Annotation of open reading frames (ORFs) and analysis of comparative gene clusters using equipment such as RAST |
| ARGs detection | Disclose ARG distribution and localization, discover new ARGs; visualize ARGs |
| Comparative genomics | Uncover the molecular processes of resistant strain evolution |
Sample Requirements
DNA: 1.8 < OD260/280 < 2.0, no contamination or degradation. Please guarantee that specimens are properly secured and packaged during transport.
Sampling kits: We provide a range of microbial sampling kits for clients, including MicroCollect™ oral sample microbial collection products and MicroCollect™ stool sample collection products.
References
Donà V, Kasraian S, Lupo A, et al. Multiplex real-time PCR assay with high-resolution melting analysis for characterization of antimicrobial resistance in Neisseria gonorrhoeae. Journal of clinical microbiology. 2016, 54(8).
Sundsfjord A, Simonsen GS, HALDORSEN BC, et al. Genetic methods for detection of antimicrobial resistance. Apmis. 2004.
* For Research Use Only. Not for use in diagnostic procedures or other clinical purposes.
Copyright © 2023 CD Genomics. All rights reserved. Terms of Use | Privacy Notice