Overview of NGS
Scientists have attempted to advance sequencing technology since the sequencing of the first bacterial virus by Sanger et al. in 1977, and have created new methods and sequencers that enable high throughput sequencing. More than 60,000 sequencing projects have been made available to the public since then. These include more than 49,000 projects on bacterial genomes, 61.2% of which are accessible to public libraries. Thanks to the numerous currently accessible next-generation sequencing (NGS) technologies and platforms, genome sequencing has a big effect on clinical microbiology by facilitating the development of different sequence-based instruments, in particular molecular detection, serological and genotyping assays. Furthermore, NGS also presents a better way to decode the virulence potential and forecast the antibiotic resistance trend of clinical isolates by having access to the full gene repertoire of a strain.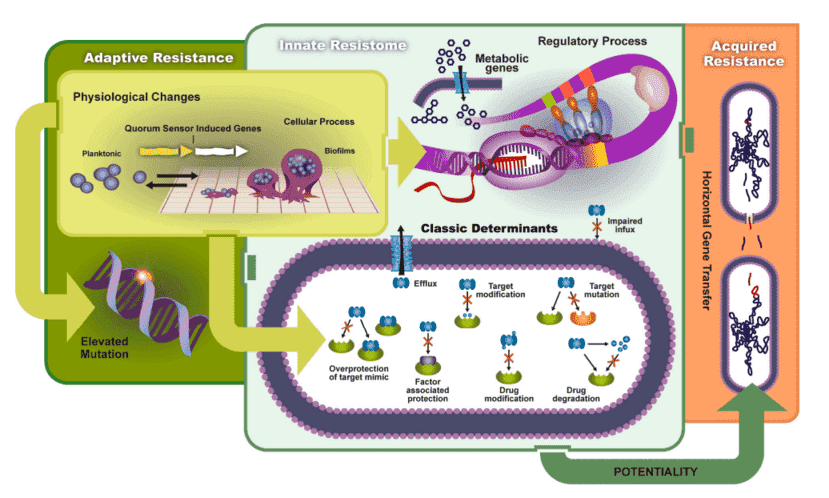 Figure 1. The transmission and mechanisms of antibiotic resistance and virulence can be divided into adaptive resistance, innate resistance, and acquired resistance. (Schroeder, 2017)
In studying bacterial pathogenesis and their encounters with the host, and in the development of new medicines, vaccinations, and molecular diagnostic methods, the detection and characterization of virulence factors, especially toxins, and antibiotic resistance markers of pathogens are essential. In addition, it can help to enhance outbreak control and therapeutic intervention by identifying certain virulence or resistance markers.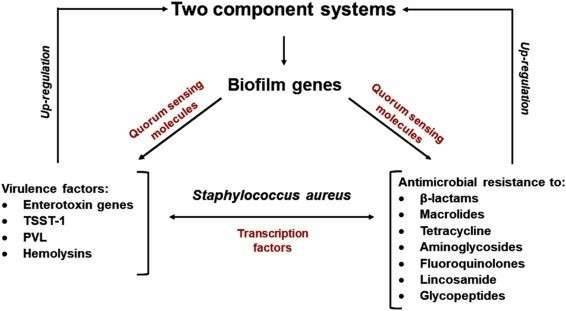 Figure 2. The relationship between virulence factors and antimicrobial resistance in Staphylococcus aureus. (Pérez, 2020)