Analysis Workflow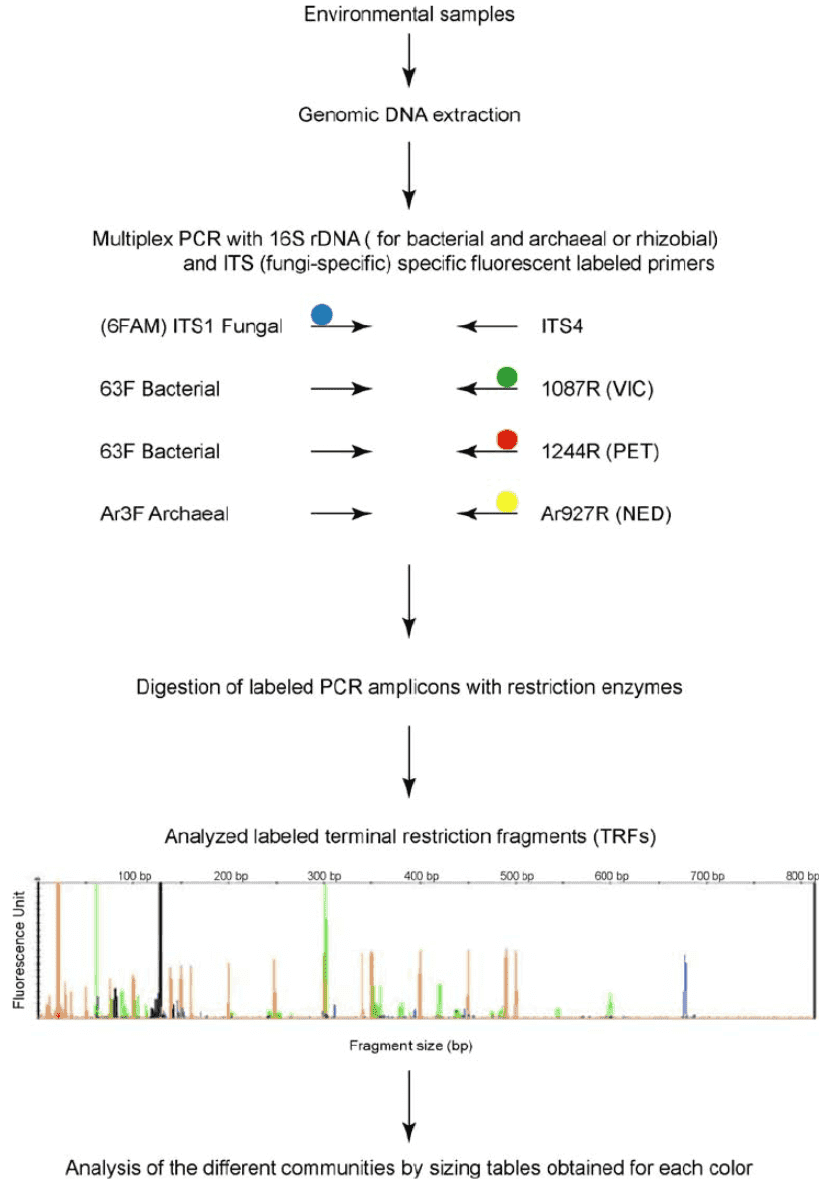 Figure 1. Outline of the procedure for microbial gene fragment analysis by multiplex TRFLP (M-TRFLP) procedure. (Schütte, 2008)
Four main procedures are used in the DNA fragment analysis workflow: DNA isolation, PCR amplification, capillary electrophoresis, and data analysis.
A crucial first step in the experimental process of DNA fragment analysis is DNA extraction. The overall performance, consistency, and size of the PCR product can be greatly influenced by the sample's own attributes and the process selected for the extraction and purification of nucleic acid. Depending on the source or tissue type, how the specimen was collected from its source, and how the specimen was treated or processed prior to extraction, optimal approaches can differ.
Primers that surround the area of interest need to be built to conduct fragment analysis on a CE device. Fluorescent dyes are added to the primers, and before electrophoresis, the fragments are amplified by PCR.
To plan for capillary electrophoresis, in order to reliably identify dye-labeled primers, a spectral calibration with the associating matrix standard for the chosen category of dyes must be done on the genetic analyzer. Until continuing with electrophoresis, any unknown specimen is mixed with the size norm and formamide. Standards of size enable sample peaks to be sized and adjust for differences in injection.
During capillary electrophoresis, the PCR products are electrokinetically inserted into polymer-filled capillaries. High voltage is employed to distinguish the fluorescent DNA fragments by size and a laser/camera device detects them.
Data analysis software produces a separation profile, measures the fragment sizes correctly, and decides the microsatellite alleles in the specimen.