February 26, 2018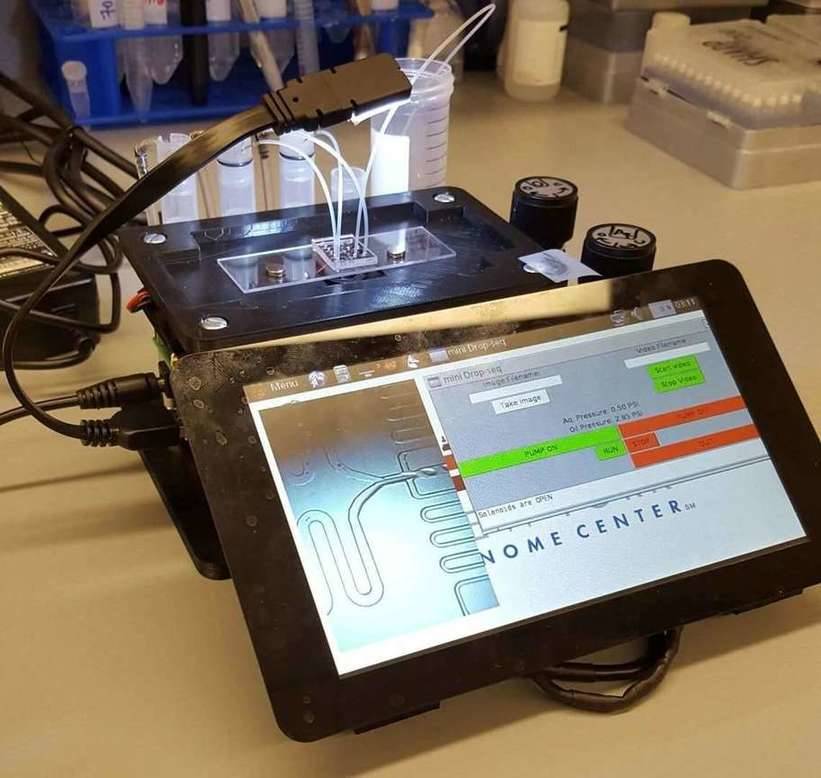 Scientists at the New York Genome Center (NYGC) and New York University (NYU) say they have begun to facilitate broad access to single-cell sequencing by developing a 3D-printed, portable, and low-cost microfluidic controller.
In the study ("Single-Cell RNA-Seq of Rheumatoid Arthritis Synovial Tissue Using Low-Cost Microfluidic Instrumentation"), published in Nature Communications, the researchers describe the 3D-printed custom device, which, along with its electronic and pneumatic components, can be obtained and assembled for a total cost of about $600. The device occupies a small footprint as well, not much larger than a tissue box.
Droplet-based single-cell RNA-seq has emerged as a powerful technique for massively parallel cellular profiling. But the lack of cost-effective and user-friendly instrumentation has hindered widespread adoption of droplet microfluidic techniques. To address this, the researchers developed a 3D-printed, low-cost droplet microfluidic control instrument and deploy it in a clinical environment to perform single-cell transcriptome profiling. They envision that this instrument will have broad utility in both research and clinical settings, enabling low-cost and routine application of microfluidic techniques.