The Introduction of Lentiviral Integration Sites Analysis
Lentiviral vectors are the most common gene delivery vehicle used for stable genetic modification of cells. The vectors integrate into the host's genome, expressing therapeutic transgene. However, the RNA genome of lentivirus is first reverse transcribed to DNA and then integrated into the cell genome in a seemingly random fashion, although some literature suggests that lentiviral integration has certain hotspots. To avoid lentiviral integration affecting cellular function when the integration happens near oncogenes or within key genes, identification of the exact site of lentiviral integration should be performed after lentiviral infections of target cells. The selected integration site has important consequences for both the expression of the transgene and the phenotype of the host cell. Integration site analysis is the key tool to assess the biosafety of gene therapy vectors and the clonal tracking fate of genetically modified cells in vivo.
We have developed a comprehensive set of tools for viral integration site analysis by combining PCR and sequencing-based approaches with proprietary bioinformatics pipelines, we can identify the integration site position and determine the frequency of your viral vector with unmatched precision and sensitivity. Our one-stop service starts with PCR amplification and libraries construction to paired-end (PE) sequencing and bioinformatics analysis. We ensure to deliver the highest quality data and reliable data analysis report.
Advantages of Viral Integration Sites Analysis
Multiplex samples for cost-effective results.
Effective workflow and fast turnaround time.
Qualitative and quantitative analysis.
Comprehensive bioinformatics analysis.
Multiple approaches to meet different goals.
Lentiviral Integration Sites Analysis Workflow
Our highly experienced expert team executes quality management following every procedure to ensure comprehensive and accurate results. Our Lentiviral Integration Sites Analysis workflow is outlined below, including library prep, sequencing, and bioinformatics analysis.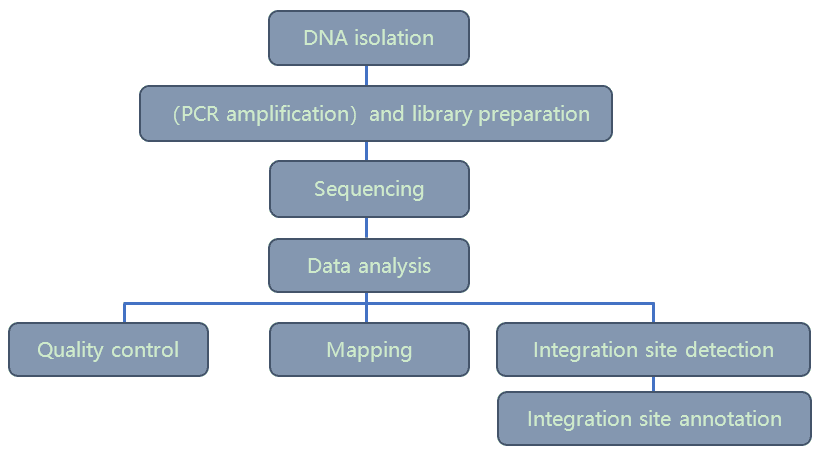 Figure 1. Integration Site Analysis workflow
Service Specifications
Sample Requirements
Sequencing

Illumina Hiseq/NovaSeq PE150 Platform
For LM-PCR method (suitable for samples with known LTR sequences): construct 400~600 bp insert size library; 1Gb data output
For WGS method (only suitable for monoclonal cell line): construct 350bp library, ~50X coverage

Bioinformatics Analysis
We provide customized bioinformatics analysis including:


Data quality control
Alignment to reference genome and insert sequences
Integration site detection
Integration site annotation
Deliverables
The original sequencing data
Data analysis report
CD Genomics' lentiviral integration sites analysis service utilizes the power of Illumina Platform for integration sites detection, and has developed a low-cost high-throughput approach by using target enrichment sequencing or LM-PCR method. We are pleased to use our extensive experience and advanced platform to offer the best service and the most qualified products to satisfy each demand from our customers.
Reference:
Dawes JC, Webster P, Iadarola B, et al. LUMI-PCR: an Illumina platform ligation-mediated PCR protocol for integration site cloning, provides molecular quantitation of integration sites. Mob DNA. 2020;11:7.