CD Genomics proprietary GenSeqTM Technology provides Transcriptomic Data Analysis service. We have extensive experience in helping solve a wide variety of bioinformatics problems.
The transcriptome is the complete set of transcripts in a cell, tissue, or whole organism, for a specific developmental stage or physiological condition. Transcriptomic Data Analysis involves characterization of all transcriptional activity (coding and non-coding), or a select subset of RNA transcripts within a given sample. The analysis of transcriptomes allows the identification of candidate genes and expressed markers associated with traits of interest. We offer the following genomic data analysis services: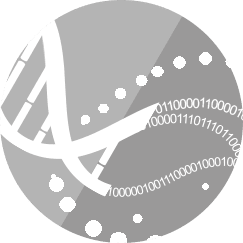 Analysis Cases:
Small RNA Resequencing Data Analysis
With our de novo Sequencing Data Analysis service, we are able to provide:
Identification of the expressed genes
Identification of splicing variants
Determination of the gene structures
Quantification of absolute ;and relative gene expression levels
Relative expression of different alleles
SNP discovery and characterization
Differential expression analysis
Detection of post-transcriptional edits
De novo RNA sequencing
Identification of microRNAs including novel microRNAs
Gene Ontology (GO) enrichment analysis
Novel microRNA prediction
Expression quantitation of known and novel microRNA
Differential expression analysis of known and novel microRNA
Target gene prediction and network/pathway analysis
Analysis Cases:
For Research Use Only. Not for use in diagnostic procedures.