Amplicon sequencing is based on NGS technology or PacBio SMRT sequencing. The ultra-deep sequencing of amplicons (PCR products) allows efficient variant identification and characterization. This technique has a wide range of applications, including 16S/18S/ITS gene sequencing, SNP genotyping, CRISPR sequencing, somatic/complex variant discovery, antibody screening sequencing, immune repertoire sequencing, et al.
Whether you would like to detect the diversity of microbial communities or discover rare somatic mutations in complex samples. CD Genomics could provide professional, cost-efficient and high-speed amplicon sequencing services to meet your project requirements.
Key Features and Advantages
Providing high-sensitive detection levels through ultra-deep sequencing
Achieving high coverage by sequencing hundreds of thousands of amplicons per reaction
Cost-efficient and fast turnaround time
Microbial culture is not necessary
Wide range of amplicons from 100 bp to 10 kb
Sample Types
Purified or unpurified PCR products, fragmented DNA, gDNA, restriction digested material, and plasmids.
Sequencing Workflow

Fig.1 Sequencing workflow.
Sequencing strategies CD genomics recommended
Table 1. Strategies for amplicon sequencing.
Amplicon Size
Applications
Sequencing Configuration
100-250 bp

Somatic/complex variant discovery

Illumina PE 150
 250-550 bp

Antibody heavy or light chain

Illumina PE 250/300
>550 bp

Paired antibody heavy and light chains
Variant phasing

PacBio Sequel
Information analysis process
For diversity detection
Data quality control
OTU clustering
Alpha Diversity (Sample complexity analysis)
Beta Diversity (Multi-sample comparative analysis, PCoA/PCA/NMDS/Simper)
Analysis of species differences between groups (T-test/Metastat/LEfSe)
Analysis of community structure differences between groups (Anosim/MRPP/Adonis/Amova)
Correlation analysis of environmental factors (Spearman/Mantel test/CCA/RDA/dbRDA/VPA)
Network analysis
Function prediction (PICRUSt/FAPROTAX/Tax4fun/FunGuild)
Advanced analysis (enterotype analysis/ Bayesian analysis)
For variant identification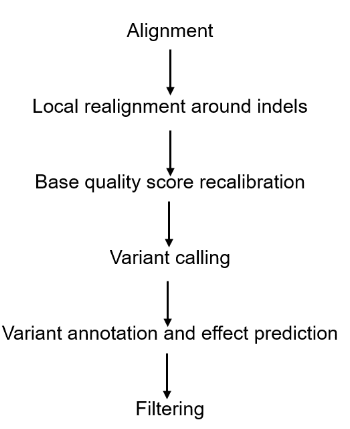 Fig.2 Data analysis for variant identification.
References
Betge J, Kerr G, Miersch T, et al. 2015. Amplicon sequencing of colorectal cancer: variant calling in frozen and formalin-fixed samples. Plos One 10:e0127146.
Ison SA, Delannoy S, Bugarel M, et al. 2016. Targeted amplicon sequencing for single-nucleotide-polymorphism genotyping of attaching and effacing Escherichia coli O26:H11 cattle strains via a high-throughput library preparation technique. Appl Environ Microbiol 82:640-649.
For Research Use Only. Not for use in diagnostic procedures.