CD Genomics offers a comprehensive LncRNA (Long noncoding RNA) microarray profiling service based on some of the most powerful platforms in this field with unrivaled accuracy and sensitivity. Our step-by-step quality controls are designed to ensure you get the most reliable results.
LncRNAs are a large and diverse class of transcribed RNA molecules with a length of more than 200 nucleotides that do not encode proteins. Their expression is developmentally regulated and LncRNAs can be tissue- and cell-type specific. A significant proportion of LncRNAs are located exclusively in the nucleus. LncRNAs are thought to carry out important regulatory functions, adding yet another layer of complexity to our understanding of genomic regulation.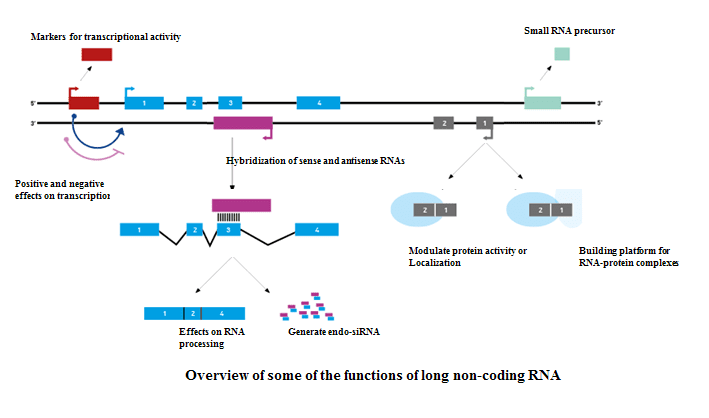 Features and Benefits
Comprehensive LncRNA microarray service from the well-trained experts
Get high quality data fast and without hassles
A unique final report with free basic data analysis
Personalized data analysis is available upon request
Data and reports delivered via secure ways
Workflow of Our Service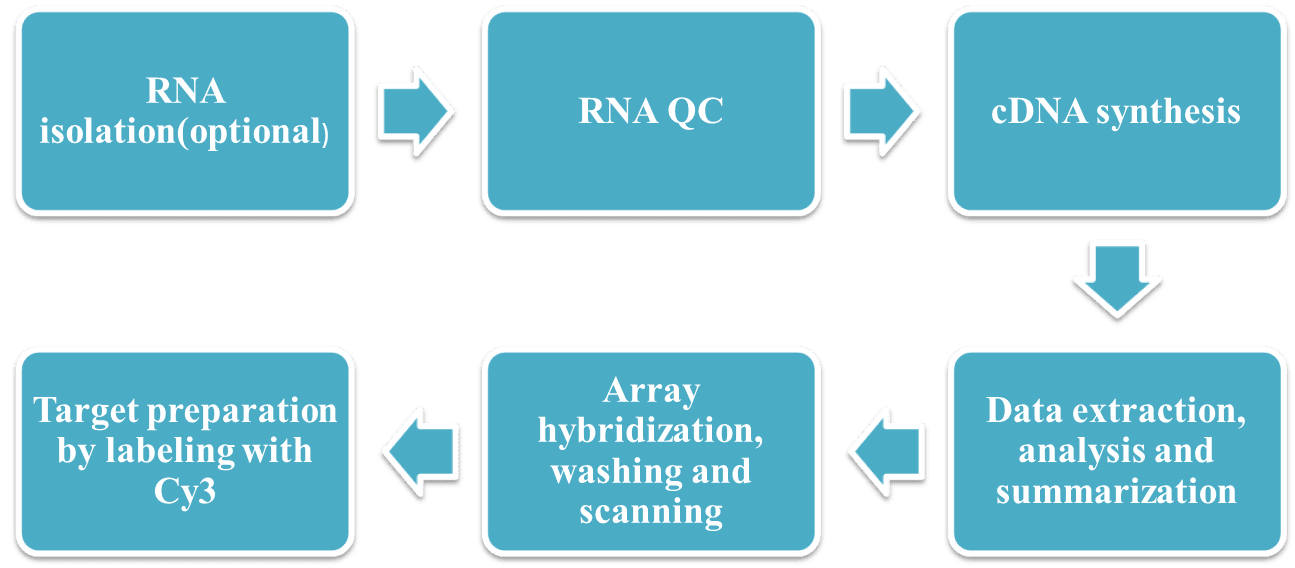 Applications of Our Service
Global profiling of long transcripts
Cancer research
Recommendations and Custom Service
Table1 Agilent LncRNA expression microarrays
| | | |
| --- | --- | --- |
| Microarray | Format(s) | Detected LncRNAs |
| SurePrint G3 Human Microarray | 8 х 60K | LncRNA (~17112) + genes (~22074) |
| SurePrint G3 Mouse Microarray | 8 х 60K | LncRNA (~10802) + genes (~25179) |
| Others (please click here ) | - | - |
CD Genomics can also help create your custom LncRNA microarray. We are ready to help you with your custom array needs, whether it's a standard design or something more creative.
So, what you need is just to send us your samples, we can offer you the qualified final report. For details, please feel free to contact us with any questions at any time by completing a no-obligation quote request.
For Research Use Only. Not for use in diagnostic procedures.