Tuesday, May 30, 2023
9:30 AM Eastern Time | 3:30 PM Central European Time
With the advancement of omics technologies, especially sequencing, the rise of big data in life sciences has exploded and the demand for effective and efficient data analysis and visualization tools has grown exponentially. Bioinformatics is defined as the application of computational and analytical tools in the capture and interpretation of biological data. Bioinformatics is essential for data management in modern biology and medicine, especially for data analysis and visualization. Based on bioinformatic tools, researchers can identify patterns, relationships, and insights from large data sets generated by experiments and studies. Visualization, on the other hand, allows researchers to present their findings in a clear and meaningful way. By visualizing data, trends, patterns, and anomalies can be easily identified that may be missed with simple data analysis. Moreover, visualization provides a means to communicate research findings to peers, policymakers, and the public.
CD Genomics invited Jorge Bouças, the Head of Bioinformatics at the Max Planck Institute, to share his interactive open-source web apps Flaski for data analysis and visualization in life sciences. Be sure to stay with us after the event for a live Q&A session.
In this webinar, you will learn:
How Flaski can help you with your research and data analysis needs
The range of apps available in Flaski for general-purpose plotting (eg. scatter plots, heatmaps), data-rich apps (eg. RNAseq database), machine learning (eg. PCA, t-SNE), and submission forms for backend jobs (eg. RNAseq)
How Flaski's session management and versioning features enable easy collaboration between experienced and non-experienced users
How Flaski is responsive, allowing for seamless use across different devices, from desktop displays to mobile phones
About the Speaker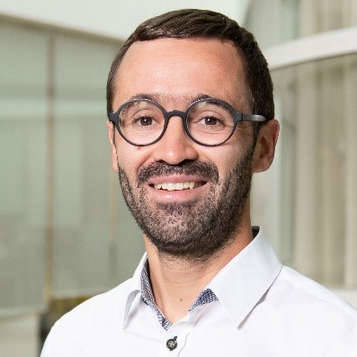 Jorge Bouças, PhD
Head of Bioinformatics at the Max Planck Institute for Biology of Ageing in Cologne, Germany
Flaski can be used under https://flaski.age.mpg.de.
CD Genomics is a leading provider of genomic and bioinformatics services. Contact us for more information about our services and solutions.
For Research Use Only. Not for use in diagnostic procedures.