In terms of the extensive experience in sequencing, CD Genomics is proud to offer our clients full-length 16S/18S/ITS rRNA services with the best quality and most competitive price.
The Introduction of Full-length 16S/18S/ITS Amplicon Sequencing
The 16S rRNA gene is highly conserved between different species of bacteria and archaea, which contains nine hypervariable regions (V1-V9) ranging from about 30~100 base pairs long, they vary dramatically between bacteria. Highly conserved regions allow researchers to design primer pairs that will accurately and reliably amplify the 16s hypervariable region of their choice to achieve identification or characterization of diverse bacterial communities.

Similar to the bacterial 16S rRNA genes, the eukaryotic 18S rRNA gene has conserved and variable regions. 18S rRNA gene sequences and their associated transcribed spacers (internal transcribed spacer; ITS) are used to classify fungi and eukaryotes.

Based on the development of sequencing technology, 16S/18S/ITS rRNA gene sequencing is the best tool to study bacterial and fungal taxonomy and molecular phylogeny. By taking advantage of PacBio SMRT long reads sequencing technology, CD Genomics can provide full-length 16S/18S/ITS rRNA sequencing service to better help your research.
Especially for 16S rRNA sequencing, the average read length of the PacBio SMRT sequences is 10~18 K, which can cover all variable areas of 16S rRNA (the total length is around 1,500 bp), and produce over 250,000 reads per SMRT Cell at QV30 to resolve 16S rDNA sequences. Furthermore, circular consensus sequencing (CCS) produces high intra-molecular consensus accuracy for full-length 16S rDNA to achieve accurate to "species" classification and identification.
In addition, 18S rRNA (total length 1,500-2,000 bp) and ITS (about 400-900 bp) are also able to be performed by full-length sequencing for microbiome analysis.
Project Workflow

Sample Requirements:
gDNA ≥100 ng
PCR Products ≥400 ng
Sequencing Strategy:
PacBio Sequel Platforms, 2000~20000 CCS reads/per sample
Data Analysis
OTUs clustering and filtering
OTUs analysis and species annotation
PCA, Venn diagram. A rank curve will be generated based on OTU abundance
Alpha diversity, Beta diversity, Meta-analysis
Multi-variate statistical analysis
… (more upon request)
Bioinformatics workflow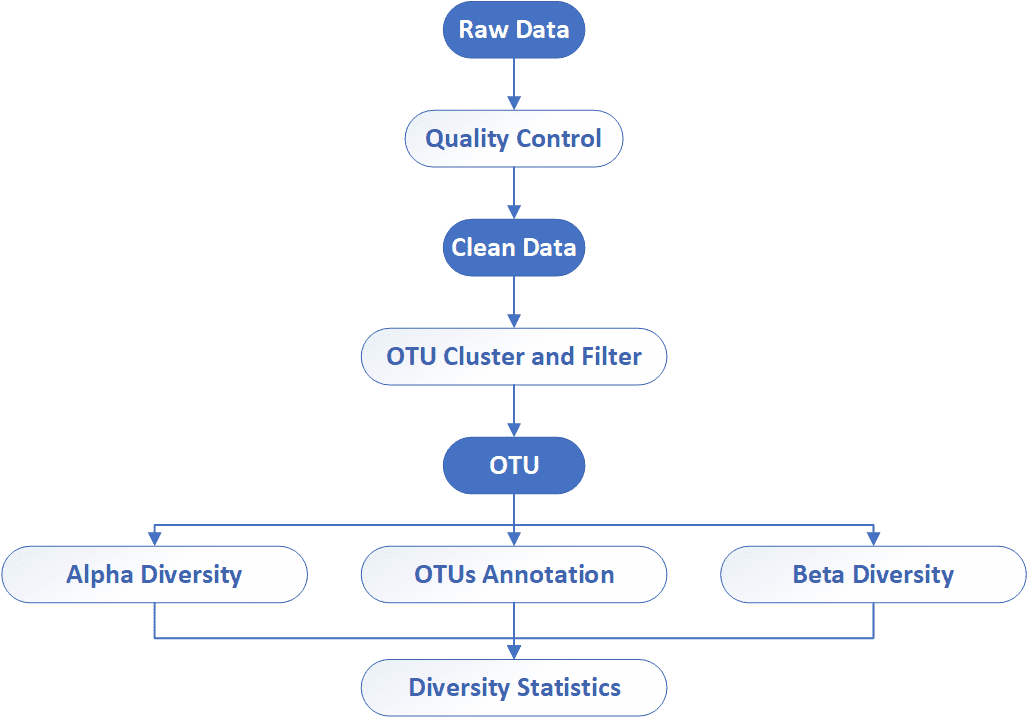 Long-read sequencing enables species-level resolution and drives functional insights with full-length16S/18S/ITS rRNA. CD Genomics offers products to support full-length 16S/18S/ITS rRNA sequencing service, from sample preparation and library construction to data analysis. Customized services are also available upon request. Please contact us for more information.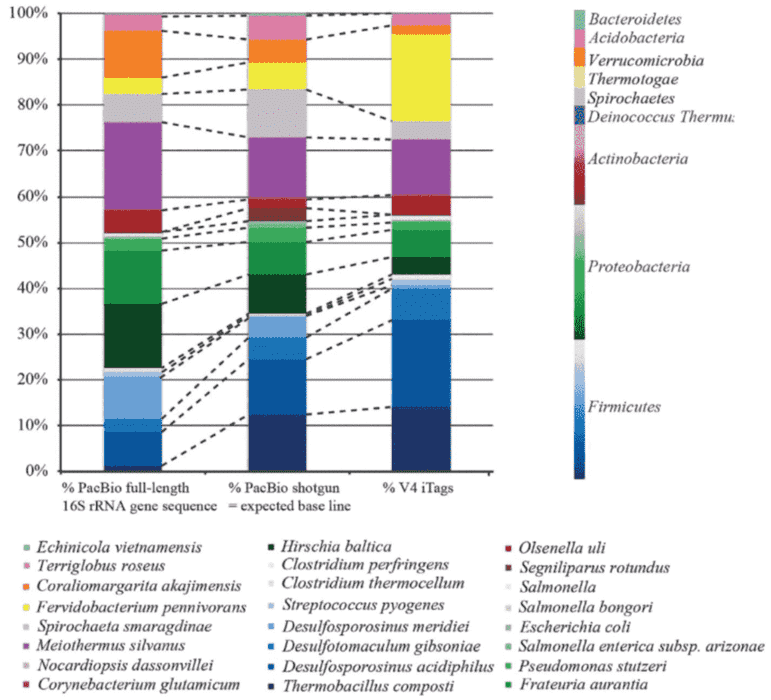 Fig 1. Full-length 16S rRNA sequences from a mock microbial community provided a more accurate community profile compared with short-read 16S rRNA and shotgun assembly results
1. How to identify bacterial species?
Compare obtained 16S rDNA sequences to reference 16S rDNA sequences on GenBank or Eztaxon. With more than 97% of sequence similarity, they can be considered as the same bacterial species. For more accurate identification, DNA hybridization, genomic GC content, and physiological and biochemical indexes should be used.
2. The requirements for samples.
If you submit cultured microbes, please make sure they have been purified for at least three times. And please give a clear indication of the cultural conditions. If any special medium is needed, please provide it.
If you submit genomic DNA samples, the amount with more than 100 ng are required.
For Gram-positive microbes, please submit genomic DNA samples.