1 NOV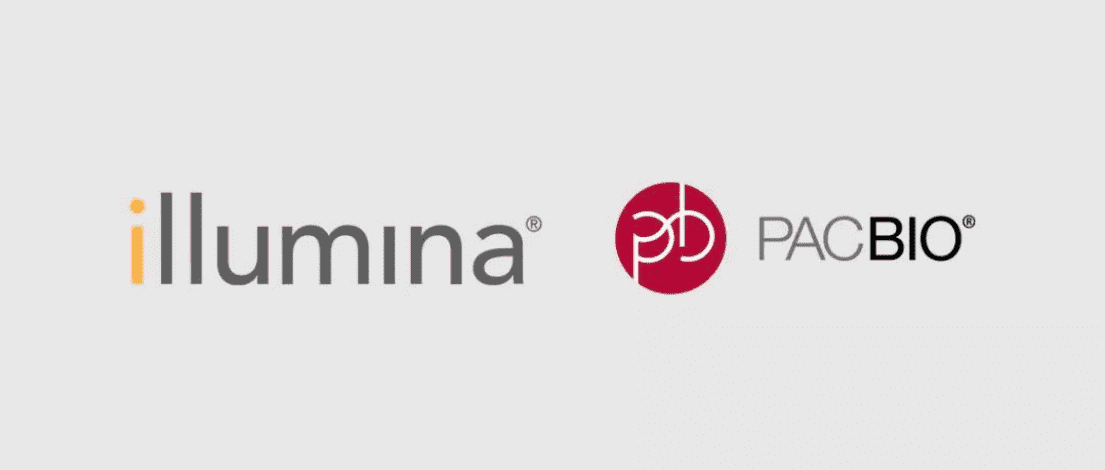 Illumina adds Long-Read capabilities with $1.2B PacBio acquisition. And illumina said it expects to close the transaction in mid-2019.The companies said their deal will create a sequencing powerhouse that will combine Illumina's short-read technologies with PacBio's long-read sequencing capabilities more suitable for de novo sequencing and sequencing of highly homologous regions of genomes. The complementary offerings, Illumina and PacBio assert, will draw more researchers and clinicians as customers over time—and ensure that Illumina continues to dominate the sequencing market.
Illumina's current technology uses 'short-read' sequencing methods, looking at and rearranging smaller sequences of DNA to create the bigger picture. This method, while largely useful, does not work as well where DNA has been structurally re-arranged, or where it repeats over and over.
PacBio's technology, however, looks at one molecule of DNA at a time, and can decode large stretches of it with high accuracy for a higher price of around $12,000 for a single genome. Illumina's CEO argues that, unlike rival Oxford Nanopore's reads, the mistakes made by PacBio technology are random, meaning that doing enough reads will remove them entirely.
"The accuracy that you can now achieve with long-read technologies essentially is on par with what you can achieve with SBS [sequencing by synthesis] short-read technology. For us, that was critically important," Illumina CEO Francis de Souza said on a conference call. "For us, that was the threshold. You had to be able to get to roughly about a Q50 [99.9999%] consensus accuracy for the technology to fit within the portfolio of what were looking to do. From our perspective, Pacific Biosciences was the only long-read technology that met that threshold.We feel that we're going to need both long- and short-read technologies at the highest level of accuracy in order to propel the level of discover that we think lies ahead. And the combination of these two technologies, now that accuracy is there and its capability is to come, made a whole lot of sense at this point."
"Illumina and Pacific Biosciences have shared values and a commitment to innovation," added PacBio CEO Michael Hunkapiller, Ph.D. "Our complementary sequencing technology, once integrated, will offer customers a new standard of insight and understanding, opening new frontiers of genomic utility."
With its new purchase, Illumina intends to update the technology and bring the cost down, potentially to around $1,000 in the future.