Custom Human Inflammation Panel
Custom Human Inflammation Panel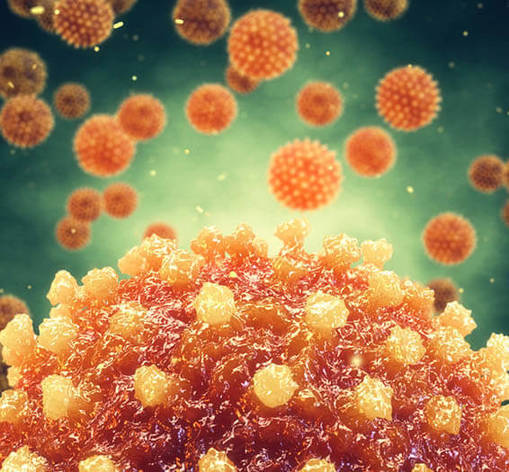 Introduction
Inflammation is an immune response triggered by human tissue damage or exogenous stimuli. It is characterized by redness, swelling, heat, pain and dysfunction. This immune response is triggered by resident immune cells and works with the help of various cytokines and chemokines. The inflammatory response in the human body is part of the normal repair response. It protects us from bacterial and viral infections as well as harmful environmental substances. But when inflammation persists, it can have adverse health effects. Inflammatory abnormalities are often the main causes of many chronic human diseases. Therefore, mastering gene regulation mechanisms is critical to further understand the role these molecules play in regulating immune responses of injury or infection. Inflammation is a known modulator of gene expression through the activation of transcription factors such as NF-κB, RLIP76 and NFAT.
Disease-related gene description
Inflammation-related diseases are a general term for many diseases caused by inflammation. It is usually named according to the site where it occurs, such as enteritis, pneumonia and rheumatoid arthritis. However, different types of inflammatory diseases are caused by different factors. For example, inflammatory bowel disease (IBD) mainly includes Crohn's disease (CD) and ulcerative colitis (UC). The pathogenesis is still unclear, and genetic factors play an important role. PTGER4 encodes the EP4 subunit of the prostaglandin E2 (PGE2) receptor, whose dangerous allele increases EP4 expression, and the latter binds to PGE2 to exert a steady-state and pro-inflammatory effect of PGE2 in the gastrointestinal tract. There is a polymorphic site on PTGER4, which is reported to be closely related to the pathogenesis of enteritis. In addition, scientists have also discovered in recent years that the aldehyde dehydrogenase gene (ALDH1A2) is a susceptibility gene that causes arthritis (OA) in the hand. Several genes are encoding pro-inflammatory cytokines including IL-1β, TNF-α and IL-6, and anti-inflammatory cytokines including TGF-β and IL-10. If the expression of the gene encoding these cytokines is out of balance, it will lead to inflammation and develop into an inflammatory disease.
To provide comprehensive information of these genes of PTGER4, ALDH1A2, IL-1β and others, our platform provides the targeted enrichment sequencing by the IIIumina Miseq system as well as a custom human inflammation panel, which can help researchers better understand the pathogenesis of human inflammation disease.
Custom human inflammation panel offers but are not limited to:
With professional software and skilled experimenters, our rigorous and systematic workflow ensures an accurate and traceable processing of a large amount of sequencing data.
Compared to traditional genetic testing methods, the panel has higher detection sensitivity and a wider dynamic range.
In order to ensure the accuracy of the test results, each detected gene mutation result must be verified.
In order to ensure high quality sequencing data, strict data quality control is set throughout the analysis process.
You can choose the design of the custom human inflammation panel according to the demands of your researches or directly follow the custom human inflammation panel we have designed to meet your testing needs.
Select the genes that fit you from the human inflammation gene list
| | | | | |
| --- | --- | --- | --- | --- |
| AREG | CYSLTR2 | HSPB1 | IRF3 | LY96 |
| MYD88 | NR3C1 | PTGS2 | RIPK1 | TGFB2 |
| ARG1 | DAXX | HSPB2 | IRF5 | MAFF |
| MYL2 | OAS2 | PTK2 | RIPK2 | TGFB3 |
| ATF2 | DDIT3 | IFI44 | IRF7 | MAFG |
| NFATC3 | OASL | RAC1 | ROCK2 | TGFBR1 |
| BCL2L1 | DEFA1 | IFIT1 | ITGB2 | MAFK |
| NFE2L2 | OXER1 | RAF1 | RPS6KA5 | TLR1 |
| BCL6 | ELK1 | IFIT2 | JUN | MAP2K1 |
| NFKB1 | PDGFA | RAPGEF2 | SHC1 | TLR2 |
(Check the human inflammation gene listfor more genes)
Specimen requirements of our custom human inflammation panel
Specimen: whole blood, saliva or extracted DNA (not FFPE-compatible).
Volume: 8 mL whole blood, 2 mL saliva, 1 μg DNA.
Collection: blood is collected by routine blood collection and saliva is collected by spitting into the provided container. DNA samples are stored in TE buffer or equivalent.
Container: lavender-top (EDTA) tube or yellow-top (ACD) tube.
Gene panel workflow
For more information about the Custom Human Inflammation Panel or need other amplification requirements, please contact us.
References:
Caamaño J, et al. NF-kappaB family of transcription factors: central regulators of innate and adaptive immune functions. Clin Microbiol Rev. 2002;15:414–429.
Lee S, et al. RALBP1/RLIP76 depletion in mice suppresses tumor growth by inhibiting tumor neovascularization. Cancer Res. 2012;72(20):5165–73.
Wu H, et al. NFAT signaling and the invention of vertebrates. Trends in Cell Biol. 2007;17:251–260.
* For Research Use Only. Not for use in diagnostic procedures.