Custom Autism Spectrum Disorders Panel
Custom Autism Spectrum Disorders Panel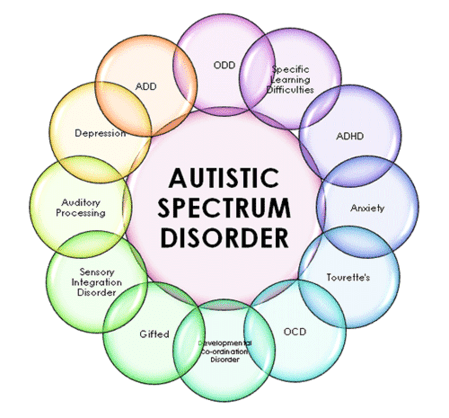 What are autism spectrum disorders?
Autism spectrum disorders (ASDs) are a group of neurodevelopmental disorders characterized by social disorders, language communication disorders, narrow range of interests or activities and repetitive stereotypes. Studies have shown that more than 80% of ASD individuals suffer from attention deficit hyperactivity disorder (ADHD), anxiety, behavioral disorders and depression, 45.0% to 74.5% with developmental delay, more than 30% with neurological dysfunction and epilepsy. ASD is not a single-gene hereditary disease, but a polygenic inheritance involving multiple genetic variants, including karyotypic abnormalities, rare and new copy number variants, novel single nucleotide variants and common variants.
Disease-related gene description
Although genetic factors and the mode of transmission of ASD have not yet been fully established, they are being identified through basic genetic structures such as chromosomal rearrangements or monogenic diseases. There are currently more than 100 susceptible or pathogenic genes for ASD. The CHD8 gene mutation has been shown to be one of the greatest risks of ASD. The heterozygous inactivating mutation of CHD8 reduces the expression of the gene, causing the expression level of more than 1,700 genes to be affected. CHD8 mutations may accelerate neurodevelopmental abnormalities through indirect regulation of neural developmental gene networks. Many of the ASD-related genes found in researches are involved in the regulatory pathway of CHD8, suggesting that autism genes may be clustered together in a common final pathway. Defects in ARX and NRP2 result in a decrease in the number of neuronal subtypes between the cortex and the hippocampus, and a decrease in the dendritic length and complexity of the CA1 pyramidal neurons. Missense mutations in EHMT1, PCDH9 and NLGN4X increase the risk of ASD. CNTNAP2 is an important genome responsible for protein coding on chromosome 7, which is involved in the differentiation and development of neural cell axons. The NRGN4X and NLGN3 mutations on the X chromosome are closely related to autism symptoms, and these two genes have important effects on neural cell adhesion and synaptic development. In addition to the above genes, there are many ASD-related genes listed in the gene list.
CD Genomics provides a custom autism spectrum disorders panel including optimized genes which are reported associated with the increase of risk of autism spectrum disorders. You can select the genes only you require to customize your exclusive panel. Targeted enrichment technology by Illumina MiSeq system is provided to investigate the genetic variations seen in routine clinical practice for autism spectrum disorders.
Custom autism spectrum disorders panel offers but not limited to:
Powerful sequencing technologies with advanced target enrichment methods are offered. Automation and high-throughput targeted enrichment technology by Illumina MiSeq system is provided.
Identify multiple ASD-related genes in a single assay, which is rapid and convenient.
Strict quality control throughout the pipeline workflow ensures the accuracy and repeatability of the sequencing.
Every detected genetic variant will be further validated to ensure the validity of results.
Custom panel content is designed to keep up with the frontiers from current literature about autism spectrum disorders panel to target all relevant regions.
Precision bioinformatics pipelines ensure superior analytical performance.
Choose the genes that suit you from the autism spectrum disorders gene list
| | | | | | | |
| --- | --- | --- | --- | --- | --- | --- |
| ADNP | ADSL | ALDH5A1 | AMT | ANKRD11 | AP1S2 | ARID1B |
| ARX | ATRX | AVPR1A | BCKDK | BRAF | CACNA1C | CASK |
| CDKL5 | CHD2 | CHD7 | CHD8 | CNTNAP2 | CREBBP | CYP27A1 |
| DHCR7 | EHMT1 | EN2 | EHMT1 | FGD1 | FMR1 | FOLR1 |
| FOXG1 | FOXP1 | FOXP2 | GABRB3 | GD1 | GRIN2B | GRIP1 |
| HDAC8 | HOXA1 | HPRT1 | KDM5C | KIRREL3 | L1CAM | LAMC3 |
| MAGEL2 | MBD5 | MECP2 | MED12 | MEF2C | MID1 | NHS |
| NIPBL | NLGN3 | NLGN4X | NRXN1 | NSD1 | NTNG1 | OPHN1 |
| OXTR | PAFAH1B1 | PCDH19 | PDE8B | PHF6 | PNKP | POGZ |
| PQBP1 | PTCHD1 | PTEN | PTPN11 | RAB39B | RAD21 | RAI1 |
| RELN | RPL10 | SCN1A | SCN2A | SETBP1 | SETD2 | SHANK2 |
| SHANK3 | SLC2A1 | SLC6A8 | SMARCB1 | SMC1A | SMC3 | STXBP1 |
| TBL1XR1 | TBR1 | TCF4 | TMEM231 | TMLHE | TUBA1A | TSC1 |
| TSC2 | UBE3A | VPS13B | ZEB2 | | | |
Specimen requirements of our custom autism spectrum disorders panel
Specimen: blood, saliva or extracted DNA.
Volume: 2-5 mL blood, 2 mL saliva, 3ug DNA.
Collection: blood is collected by routine blood collection and saliva is collected by saliva collection kits (kits are available upon request). DNA samples are stored in TE buffer or equivalent.
Container: lavender-top (EDTA) tube or yellow-top (ACD) tube.
Storage/transport temperature: room temperature.
Gene panel workflow
For more information about the Custom Autism Spectrum Disorders Panel or need other amplification requirements, please contact us.
References:
Sugathan A, et al. CHD8 regulates neurodevelopmental pathways associated with autism spectrum disorder in neural progenitors. Proceedings of the National Academy of Sciences, 2014, 111(42): E4468-E4477.2.
Brooks-Kayal A. Epilepsy and autism spectrum disorders: are there common developmental mechanisms?. Brain and Development, 2010, 32(9): 731-738.
O'Roak B J, et al. Multiplex targeted sequencing identifies recurrently mutated genes in autism spectrum disorders. Science, 2012, 338(6114): 1619-1622.
Tordjman S, et al. Gene× Environment interactions in autism spectrum disorders: role of epigenetic mechanisms. Frontiers in psychiatry, 2014, 5: 53.
Geschwind D H. Genetics of autism spectrum disorders. Trends in cognitive sciences, 2011, 15(9): 409-416.
* For Research Use Only. Not for use in diagnostic procedures.