Custom Cancer Hotspot Panel
Custom Cancer Hotspot Panel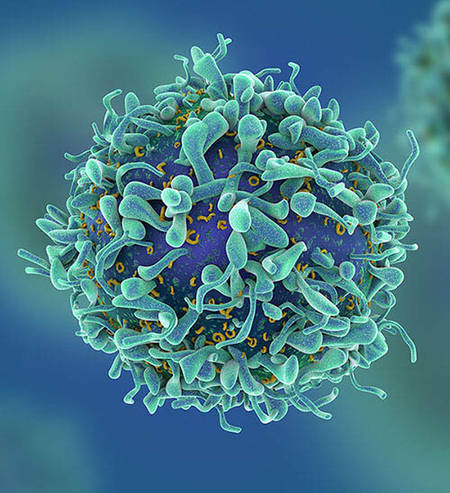 Introduction
Cancer is induced by the accumulation of harmful DNA mutations in cells. At present, the mechanisms of inducing abnormal cell proliferation, differentiation and cancer production are mainly studied in three categories: activating dominant transforming proto-oncogenes by translocations and mutations, inactivating tumor suppressor gene by mutations, and disordering the DNA repair genes. Our custom cancer hotspot gene panel can detect genetic variants in 50 common proto-oncogenes and tumor suppressor genes that participate in the occurrence, development and metastasis of cancer.
Disease-related gene description
The mutations in proto-oncogenes and tumor suppressor genes are generally associated with multiple cancer diseases. Ras pathway genes (NRAS, HRAS and KRAS) are often detected to have genetic variations in a variety of cancers such as colorectal cancers, lung cancers, melanomas and ovarian cancers. At the same time, BRAF mutations are often detected in the above diseases along with RAF mutations. They can activate the same pathway, the RAS–RAF–MEK–ERK–MAP kinase pathway, thereby regulating the response of cells to growth signals. In addition to the above genes, ABL, AKT1, APC, etc. genes in the gene list are proved to be the "driver" genes for cancer.
CD-Genomics provides an optimized custom cancer hotspot gene panel utilizing amplicon sequencing technology by Illumina MiSeq system/Ion PGM system. This panel offers 50 genes associated with the common human cancer, such as breast cancer, lung cancer and colorectal cancer, and you can choose the genes from the cancer hotspot panel gene list to customize your exclusive panel.
Custom cancer hotspot panel offers but are not limited to:
Automation and high-throughput amplicon sequencing technology by Illumina MiSeq system/Ion PGM system is provided.
Fast turnaround time and less expenditure is one of the advantages.
Strict quality control throughout the pipeline workflow ensures the accuracy and repeatability of the sequencing.
Custom panel content is designed to keep up with the frontiers from current literature about cancer hotspot panel to target all relevant regions.
Provide a list of genes related to cancer hotspots, you can add or delete the genes according to your needs.
Precision bioinformatics pipelines ensure superior analytical performance.
Choose the genes that suit you from the cancer hotspot gene list
| | | | | | |
| --- | --- | --- | --- | --- | --- |
| ABL1 | AKT1 | ALK | APC | ATM | BRAF |
| CDH1 | CDKN2A | CSF1R | CTNNB1 | EGFR | ERBB2 |
| ERBB4 | EZH2 | FBXW7 | FGFR1 | FGFR2 | FGFR3 |
| FLT3 | GNA11 | GNAQ | GNAS | HNF1A | HRAS |
| IDH1 | IDH2 | JAK2 | JAK3 | KDR | KIT |
| KRAS | MET | MLH1 | MPL | NOTCH1 | NPM1 |
| NRAS | PDGFRA | PIK3CA | PTEN | PTPN11 | RB1 |
| RET | SMAD4 | SMARCB1 | SMO | SRC | STK11 |
| TP53 | VHL | | | | |
Specimen requirements of our custom cancer hotspot panel
Specimen: blood, saliva or extracted DNA.
Volume: 2-5 mL blood, 2 mL saliva and 3ug DNA.
Collection: blood is collected by routine blood collection and saliva is collected by saliva collection kits (kits are available upon request). DNA samples are stored in TE buffer or equivalent.
Container: lavender-top (EDTA) tube or yellow-top (ACD) tube.
Storage/transport temperature: room temperature.
Gene panel workflow

For more information about the Custom Cancer Hotspot Panel or need other amplification requirements, please contact us.
References:
Wolf K, Friedl P. Molecular mechanisms of cancer cell invasion and plasticity. British journal of dermatology, 2006, 154: 11-15.
Davies H, et al. Mutations of the BRAF gene in human cancer. Nature, 2002, 417(6892): 949.
Bogenrieder T, Herlyn M. Axis of evil: molecular mechanisms of cancer metastasis. Oncogene, 2003, 22(42): 6524.
Greuber E K, et al. Role of ABL family kinases in cancer: from leukaemia to solid tumours. Nature Reviews Cancer, 2013, 13(8): 559.
* For Research Use Only. Not for use in diagnostic procedures.