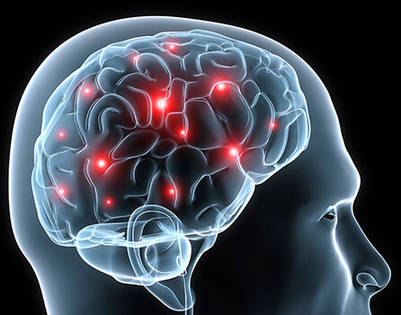 What is epilepsy?
Epilepsy is one of the common diseases in nervous system diseases, and the incidence rate in neurological diseases is second only to cerebrovascular diseases. There are approximately 70 million epilepsy individuals worldwide, more than 90% of whom are in low- and middle-income countries. The pathogenesis of epilepsy is very complex and has not yet been fully elucidated. The generally accepted doctrine is an imbalance between central nervous system excitability and inhibition. Recent studies on the pathogenesis of epilepsy have shown that this imbalance between excitation and inhibition is mainly related to changes in ion channels, synaptic transmission, glial cells and other immune and endocrine factors.
Disease-related gene description
Ion channels serve as the structural basis for excitatory regulation of excitable tissues in vivo and are closely related to the occurrence of epilepsy. When a gene encoding an ion channel protein is mutated, it may affect the function of the ion channel, thereby causing abnormal changes in the excitability of the nerve tissue, leading to the occurrence of epilepsy. The correlation between sodium & potassium & calcium channels and epilepsy is clear. The sodium ion channel usually consists of three subunits: α, β1, and β2. The alpha subunit is encoded by nine genes of the same family, with SCN1A, SCN2A, SCN3A, and SCN8A expressed primarily in the central nervous system. The missense mutation of SCN1A leads to partial amino acid substitution of the sodium channel transmembrane protein, resulting in abnormal inactivation or reactivation of the sodium channel, eventually leading to abnormal changes in central nervous system excitability, and causing GEFS+. The beta subunit can regulate the function of the alpha subunit by altering voltage sensitivity and regulating the inactivation process and localization on the cell membrane. Four subtypes (β1~β4) have been found, and the corresponding coding genes are SCN1B, SCN2B, SCN3B and SCN4B. Point mutations in the SCN1B gene can also result in GEFS+ production. In addition, studies of genes such as SCN2A, SCN3A, SCN5A, and SCN8A have shown that they are associated with epilepsy with different phenotypes. The genes encoding voltage-gated potassium channels have been specifically identified to include KCNQ1, KCNQ2, KCNQ3 and KCNQ4. BFNC is caused by the mutations of voltage-gated potassium channel gene KCNQ2 on chromosome 20q13.3 or KCNQ3 on chromosome 8q24. Studies have found that the deletion of the KCNAB2 gene encoding the β subunit may increase the susceptibility and severity of epilepsy. The reason may be that the decrease of the β subunit directly leads to the decrease of the functional channel on the cell membrane surface, causing the action potential to prolong, the calcium ion influx and the increased release of neurotransmitters, so that lead to excessive neuronal excitation. Other genes related to epilepsy can be viewed in the gene list.
CD-Genomics provides a custom epilepsy panel containing optimized genes that are reported associated with the increase of risk of epilepsy. You can select the genes only you require to customize your exclusive panel. Targeted enrichment technology by Illumina MiSeq system is provided to efficiently discover, validate and screen genetic variants among the epilepsy-related genes.
Custom epilepsy panel offers but not limited to:
Powerful sequencing technologies with advanced target enrichment methods, and automation & high-throughput targeted enrichment technology by Illumina MiSeq system are provided.
Identifying multiple epilepsy-related genes in a single assay is rapid and convenient.
Strict quality control throughout the pipeline workflow ensures the accuracy and repeatability of the sequencing.
Every detected genetic variant will be further validated to ensure the validity of results.
Custom panel content is designed to keep up with the frontiers from current literature about epilepsy panel to target all relevant regions.
Precision bioinformatics pipelines ensure superior analytical performance.
Choose the genes that suit you from the epilepsy gene list
| | | | | |
| --- | --- | --- | --- | --- |
| ABAT | ADAR | ADGRG1 | ADSL | AGA |
| AHI1 | AKT3 | ALDH4A1 | ALDH5A1 | ALDH7A1 |
| ALG13 | AMACR | AMT | ANK3 | AP4B1 |
| AP4E1 | AP4M1 | ARFGEF2 | ARG1 | ARHGEF9 |
| ARL13B | ARSA | ARX | ASAH1 | ASNS |
| ASPA | ASPM | ATIC | ATP1A2 | ATP1A3 |
| ATRX | AUH | BCKDK | BCS1L | BRAF |
| BRAT1 | BTD | CACNA1A | CACNA2D2 | CACNB4 |
| CASK | CASR | CBL | CC2D2A | CCL2 |
| CDKL5 | CENPJ | CERS1 | | |
(Download the epilepsy gene list for more genes)
Specimen requirements of our custom epilepsy panel
Specimen: blood, saliva or extracted DNA.
Volume: 2-5 mL blood, 2 mL saliva and 3ug DNA.
Collection: blood is collected by routine blood collection and saliva is collected by saliva collection kits (kits are available upon request). DNA samples are stored in TE buffer or equivalent.
Container: lavender-top (EDTA) tube or yellow-top (ACD) tube.
Storage/transport temperature: room temperature.
Gene panel workflow
For more information about the Custom Epilepsy Panel or need other amplification requirements, please contact us.
References:
Spampanato J, et al. A novel epilepsy mutation in the sodium channel SCN1A identifies a cytoplasmic domain for β subunit interaction. Journal of Neuroscience, 2004, 24(44): 10022-10034.
Muona M, et al. A recurrent de novo mutation in KCNC1 causes progressive myoclonus epilepsy. Nature genetics, 2015, 47(1): 39.
Borgatti R, et al. A novel mutation in KCNQ2 associated with BFNC, drug resistant epilepsy, and mental retardation. Neurology, 2004, 63(1): 57-65.
Noebels J L. The biology of epilepsy genes. Annual review of neuroscience, 2003, 26(1): 599-625.
* For Research Use Only. Not for use in diagnostic procedures.