Custom Comprehensive Cardiomyopathy Panel
Custom Comprehensive Cardiomyopathy Panel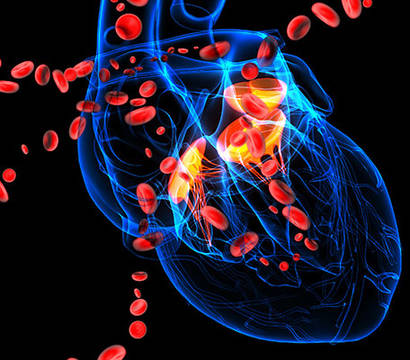 Introduction
Comprehensive cardiomyopathy includes a group of hereditary heterogeneous diseases, the most common of which are dilated cardiomyopathy (DCM), hypertrophic cardiomyopathy (HCM), left ventricular densification (LVNC) and arrhythmogenic right ventricular cardiomyopathy (ARVC). These diseases can affect all age groups, and the prevalence of these diseases is estimated to be about 0.2%. The new generation of sequencing tests is designed to detect mutations in 205 genes coding regions associated with cardiomyopathy. New research shows that about 205 genes encode desmosome, adherens junction, cytoskeletal proteins, ion transport proteins and cytokine. Mutations in these genes are involved in comprehensive cardiomyopathy.
Disease-related gene description
The protein encoded by ABCC9 is a member of the superfamily of ATP-binding cassette (ABC) transporters. ABC proteins transport a variety of molecules across cellular membranes. This protein is supposed to form ATP-sensitive potassium channels in cardiac, vascular and non-vascular smooth muscle. The structure of ABC proteins suggests that it plays a role in the drug-binding channel-modulating subunit of the extra-pancreatic ATP-sensitive potassium channels. Mutations in ABCC9 are associated with cardiomyopathy dilated type 1O. The protein encoded by ACTC1 (actin alpha cardiac muscle 1) belongs to the actin family which includes three main groups of actin isoforms, alpha, beta and gamma. Alpha actins are found in muscle tissues and are key components of the contractile apparatus. Mutations in ACTC1 have been involved with familial hypertrophic cardiomyopathy (FHC) and idiopathic dilated cardiomyopathy (IDC). Troponin is the central regulatory protein of striated muscle contraction. It is located on actin filaments together with tropomyosin. Troponin consists of three subunits: TnI, which can inhibit actomyosin ATPase; TnT, containing tropomyosin binding sites; TnC, a protein encoded by TNNC1. The combination of calcium and TnC eliminates the inhibitory effect of TnI, so that actin interacts with myosin, and ATP hydrolyzes to generate tension. Mutations in TNNC1 are associated with cardiomyopathy dilated type 1Z. TNNI3 encodes TnI- cardiac protein which is expressed only in cardiac tissue. Mutations in TNNI3 cause familial restrictive cardiomyopathy (RCM) and familial hypertrophic cardiomyopathy type 7 (CMH7). Mutations in TNNT2 are associated with familial hypertrophic cardiomyopathy and dilated cardiomyopathy.
Our company provides a custom comprehensive cardiomyopathy panel containing optimized genes that are related to the increased risk of cardiomyopathy. You can select the genes only you require to customize your panel. Targeted enrichment technology by the Illumina MiSeq system is provided to efficiently discover, validate and screen genetic variants among the comprehensive cardiomyopathy-related genes.
Custom comprehensive cardiomyopathy panel offers but are not limited to:
Powerful sequencing technologies with advanced target enrichment methods by the Illumina MiSeq system are provided to detect low-frequency genetic variants.
Only sequencing the customizable comprehensive cardiomyopathy panel meets your requirements, like high-throughput and low-cost.
Every genetic variant detected will be further validated to ensure the validity of results.
Strict quality control throughout the pipeline workflow ensures the accuracy and repeatability of the sequencing.
Custom panel content is designed to keep up with the frontiers from current literature about cardiomyopathy to target all relevant regions.
You can choose the panel content from our comprehensive cardiomyopathy library or give us your specific requirements, then we can provide you with an individual panel.
Choose the genes that suit you from the gene list
| | | | | | |
| --- | --- | --- | --- | --- | --- |
| A2ML1 | C1R | COL5A1 | DNAI2 | FLNA | ILK |
| KRAS | MYH6 | PTPN11 | TBX20 | ABCC9 | C1S |
| COL5A2 | DNAJC11 | FLNC | INVS | LAMA4 | MYH7 |
| RAF1 | TCAP | ACADVL | CACNA1C | COX15 | DNAJC19 |
| FOXH1 | JAG1 | LAMP2 | MYL2 | RANGRF | TGFB3 |
| ACTC1 | CACNA2D1 | CPT1A | DNAL1 | FXN | JPH2 |
| LDB3 | MYL3 | RASA1 | TMEM43 | ACTG1 | CACNB2 |
| CPT2 | DOLK | GAA | JUP | LDLR | MYLK |
| RBM20 | TMEM70 | ACTN2 | CALM1 | CRELD1 | DSC2 |
| GATA4 | KAT6B | LDLRAP1 | MYLK2 | RIT1 | TMPO |
| ACVR2B | CALM2 | CRYAB | DSG2 | GATA6 | KCNA5 |
| LEFTY2 | MYOM1 | RRAS | TNNC1 | | |
(Download the comprehensive cardiomyopathy gene list for more genes)
Specimen requirements of our custom comprehensive cardiomyopathy panel
Specimen: blood, saliva or extracted DNA.
Volume: 3 mL blood, 2 mL saliva and 3ug DNA.
Collection: blood is collected by routine blood collection and saliva is collected by saliva collection kits (kits are available upon request). DNA samples are stored in TE buffer or equivalent.
Container: lavender-top (EDTA) tube or yellow-top (ACD) tube.
Storage/transport temperature: room temperature.
Gene panel workflow
For more information about the Custom Comprehensive Cardiomyopathy Panel or need other amplification requirements, please contact us.
References:
Ge W, et al. High-sensitivity troponin T release profile in off-pump coronary artery bypass grafting patients with normal postoperative course. BMC Cardiovasc Disord, 2018 Jul 31;18(1):157.
Mahler SA, Stopyra JP, et al. Use of the HEART Pathway with high sensitivity cardiac troponins: A secondary analysis. Clin Biochem, 2017 May;50(7-8):401-407.
Klein BA, et al. Reversible Covalent Reaction of Levosimendan with Cardiac Troponin C in Vitro and in Situ. Biochemistry, 2018 Apr 17;57(15):2256-2265.
Nelson PT, et al. ABCC9/SUR2 in the brain: Implications for hippocampal sclerosis of aging and a potential therapeutic target. Ageing Res Rev, 2015 Nov. 2015 Nov;24(Pt B):111-25.
Rodríguez-Serrano M, et al. Familial left ventricular noncompaction associated with a novel mutation in the alpha-cardiac actin gene. Rev Esp Cardiol (Engl Ed), 2014 Oct;67(10):857-9.
Heinz-Peter Schultheiss, et al. Dilated cardiomyopathy, Nature Reviews Disease Primers. 2019 Aug;30(8):1035.
* For Research Use Only. Not for use in diagnostic procedures.