Sequencing with speed and quality is never before possible.
The PacBio RS II is a Single Molecule, Real-Time (SMRT) DNA Sequencing System that provides the highest consensus accuracy and longest read lengths of any available sequencing technology. SMRT Sequencing is ideal for de novo assembly, characterization of genetic variation, methylation analysis, microbiology studies, and more.
The PacBio RS II system, consumables and software provide a simple, fast, end-to-end workflow.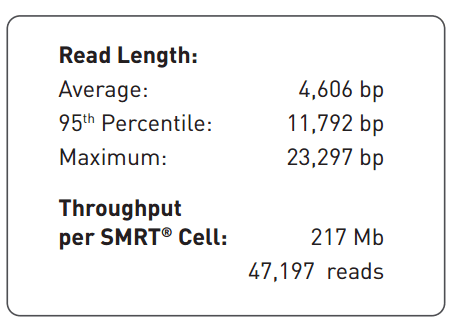 Highlights:
Highest N50
Fewest contigs
Detect structural variation
Achieves 99.999% accuracy
Genome finishing at 1/10th the cost